How to get Cosmetic Registration/ Cos2 in India?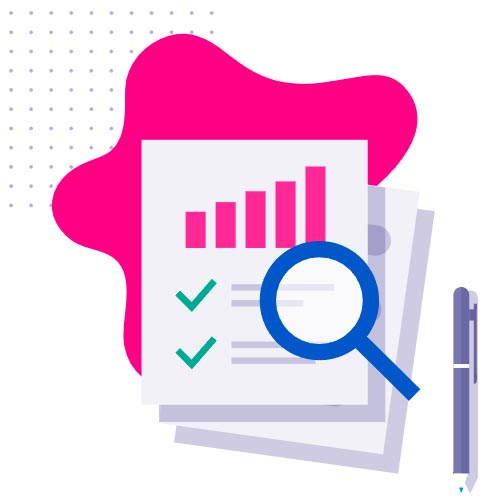 Cosmetic Registration Process
India stands with the second largest population in the world and offer great market for Cosmetic Products. The Central Drug Standard Control Organization (CDSCO) is the regulating body for beauty products under regulations governed by Cosmetic Act 1940 & Rules 1945. Manufacturers, Indian Authorised agents and subsidiary companies can apply for Registration Certificate through SUGAM portal. As an organization, new to Indian business, you may find the registration process intimidating. But with the right guidance, one can get through easily.
The Process Of Registration Is As Follows: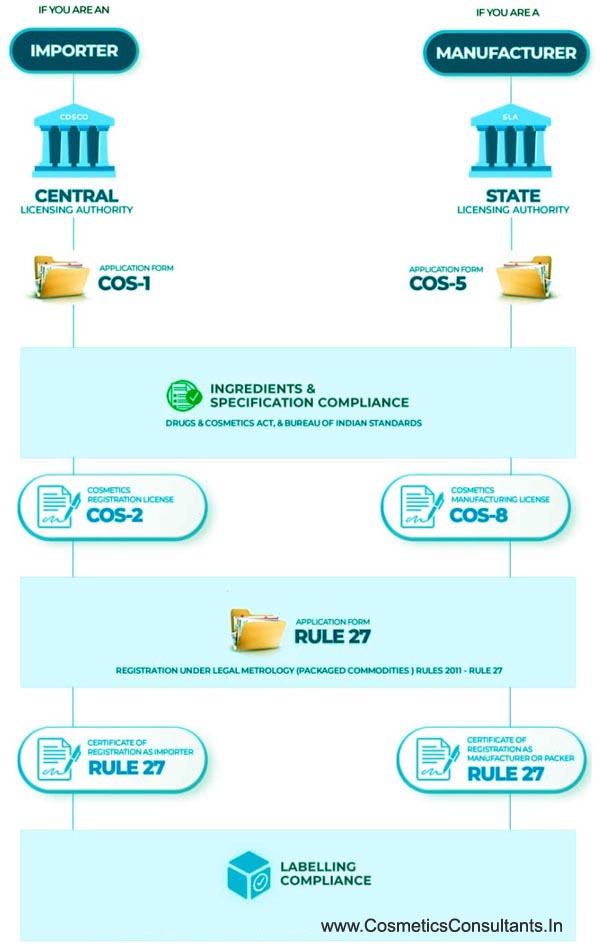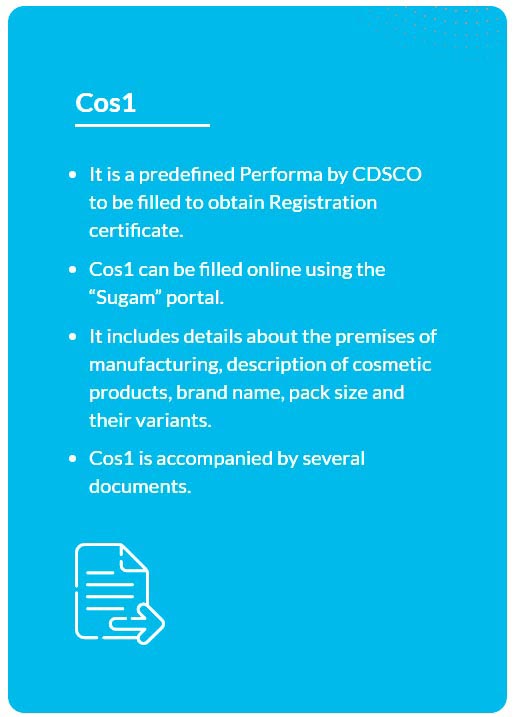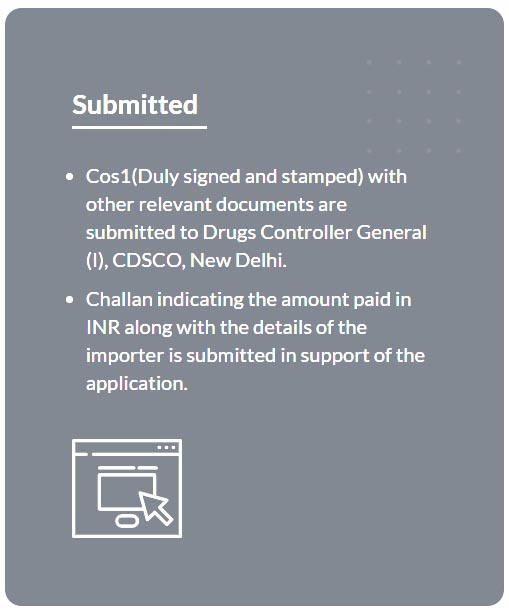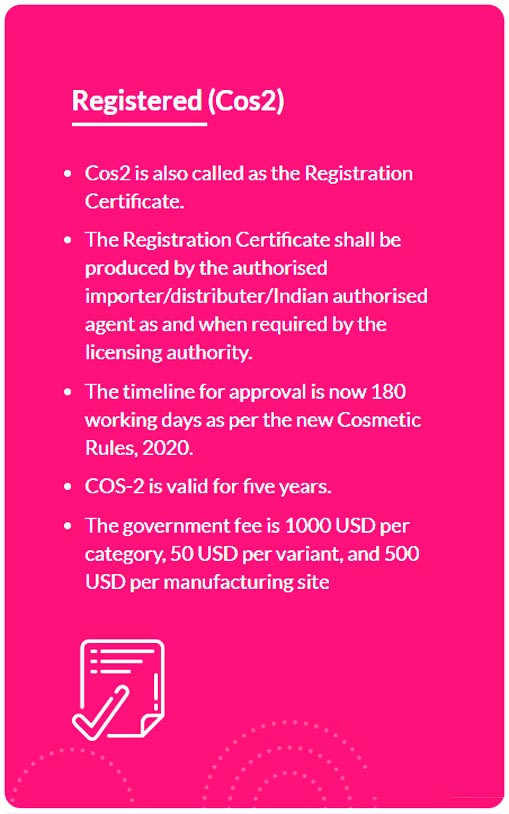 Documents you need to obtain Cos2/ Cosmetic Registration in India
Soft copies of the information about the brands, products and manufacturer
Product specification and testing protocol
Original or a copy of the Label
List of countries where Market Authorization or import permission or registration was granted
Free Sale Certificate (FSC) / Marketing Authorization letter / Manufacturing License, if any
Covering letter by the applicant
Authorisation from manufacturer
COSMETICS CONSULTANTS INDIA PTY – KNOWLEDGEABLE & RESOURCEFUL

Preparing regulatory documents is a time consuming and meticulous exercise. As an Importer or Brand Owner, you must be already engrossed in various business aspects prior to launch of a brand in India.

An incorrect understanding of how to apply for the Cosmetics Import Registration or if a mistake is made, it can lead to complete delay in business plan, overheads, financial planning issues as well as supply chain disruption.

We provide the foreign manufacturers or their Indian Agents our timely services of perfect Cosmetics Regulatory Compliances, Imports Registrations and Marketing Consultancy with unquestionable professional ethics and up-to-the-minute knowledge and resources.