Cosmetics Distributors Search
Forbes lists out a five-step approach for entering international markets. For Cosmetics manufacturers looking to enter International Markets especially that of India, understanding the local conditions is the deal breaker. An attitude of following the same rules as in the home country will result in failure. Additionally, in India, finding a list of reliable Cosmetics distributors is a challenge. Online databases often contain listing of exporters more than importers, market research is generalized and unreliable and having the support of a marketing consultant is a per-requisite.
Global Cosmetics manufacturers are showing immense interest in India, especially with the business-friendly approach of the new government. Companies either start the process with market research, registrations and/or distributor search. To find Cosmetics Distributors in India, we at Cosmetics Consultants India Pty have a direct hands-on approach for distributor search process. To select Cosmetics distributors, our team representatives interview distributors, speak to Key Opinion Leaders (KOL) and collect market data. We believe that every project has its own requirements. It is important to have a personal direct contact with these Cosmetics distributors, KOLs, wholesalers and other retail avenues over outsourcing or relying on third party information for Cosmetics distributors in India. A brief overview of the Indian Cosmetics market can be found here.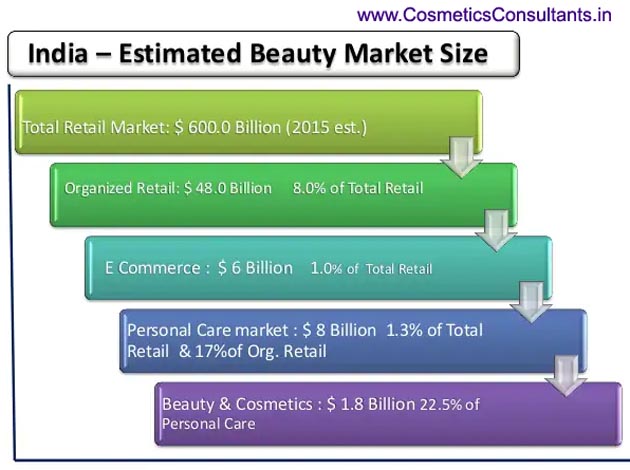 COSMETICS CONSULTANTS INDIA PTY – COSMETICS MARKETING CONSULTANCY

Cosmetics Consultants India Pty offers customised solutions to help your business enter and succeed in the Indian market by providing best consultation services focussing on cosmetic marketing and cosmetic import regulation in India.

Cosmetics Consultants India Pty provides you with a careful research and analysis of existing sales channels, consumer preferences, pricing structure, product mix, brand positioning and good planning which are the key factors for successful entry in the beauty and cosmetics market in India.

Cosmetics Consultants India Pty provides consultation service for cosmetic products marketing & import regulation in India. Our team handles end-to-end process of getting registration for Cosmetic Products Marketing & Import Regulation in India.