Facts About New Cosmetic Rules, 2020
The Ministry of Health and Family Welfare, with its notification, has published the cosmetic rules, 2020 on 15 th December 2020 which grants license and registration for importing cosmetic products into India. Several new definitions are introduced in this New Cosmetic Rules, 2020 like Actual Manufacturer, Legal Manufacturer, and New Cosmetic. As per New Cosmetic Rules, 2020, "Actual manufacturer" regarding the import of cosmetics means a person who manufactures cosmetics at his manufacturing site in a country other than India approved by the National Regulatory Authority or any authority.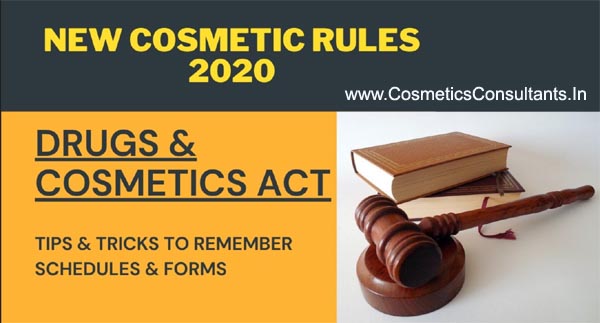 Let us take a quick look at the important facts about the New Cosmetic Rules, 2020.
Various Forms mentioned in New Cosmetic Rules, 2020
| | | |
| --- | --- | --- |
| Sr No. | Forms | Particulars |
| 1. | Form COS-1 | Application for fresh registrations |
| 2. | Form COS-2 | Import registration certificate |
| 3. | Form COS-12 | Application for import or manufacturing of New Cosmetic |
| 4. | Form COS-3 | Permission for new cosmetic |
| 5. | Form COS-4 | Application for importing cosmetics from manufacturer who already has. Registration Certificate for said products |
| 6. | Form COS-4A | Registration Certificate for importing cosmetics from manufacturer who already has Registration Certificate for said products |
The validity of the import registration certificate is 5 years. The validity of Form COS-4A is 3 years.
There are a total of 80 categories mentioned in the Fourth Schedule, the broad ones being :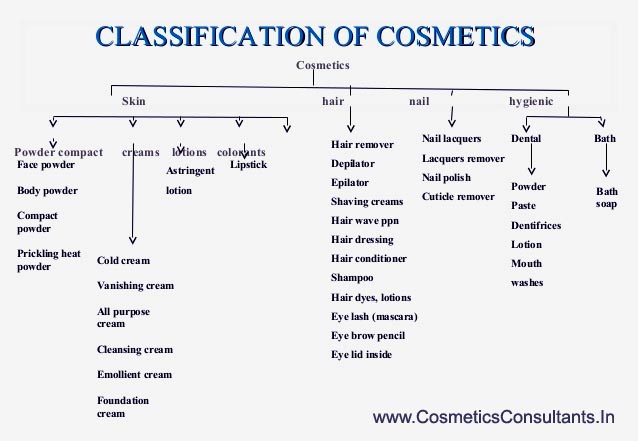 Difference between Old and New Cosmetic Rules
Details
Old Cosmetic Rules
New Cosmetic Rules
Fresh Registration Certificate
Form 42
Form COS-1
Import registration certificate
Form 43
Form COS-2
Registration Certificate Validity
3 years (non-perpetual)
5 years(perpetual)
Registration Certificate Renewal
Application along with applicable category and variant fee
Only applicable category and variant fee along with retention fee at the rate of 2% till 180 days
Manufacturer and Cosmetic Particulars
Fill in Schedule D(III)
Fill in Second Schedule Part-I
CDSCO fee for Grant of Registration Certificate
Each category is USD 2000

Each variant is USD 50

Each category is USD 1000

Each variant is USD 50

CDSCO fee for Manufacturing site
Not Applicable
USD 500
Concept of New Cosmetic
Not Applicable
Application in Form COS-12

Approval in Form COS-3

CDSCO fee for New Cosmetic
Not Applicable
USD 500
Legal Document
Power of Attorney
Authorisation from manufacturer
Timeline
60 to 90 working days from the date of application submission
180 working days from the date of application submission
Cosmetic Registration Process
India stands with the second largest population in the world and offer great market for Cosmetic Products. The Central Drug Standard Control Organization (CDSCO) is the regulating body for beauty products under regulations governed by Cosmetic Act 1940 & Rules 1945. Manufacturers, Indian Authorised agents and subsidiary companies can apply for Registration Certificate through SUGAM portal. As an organization, new to Indian business, you may find the registration process intimidating. But with the right guidance, one can get through easily.
The Process Of Registration Is As Follows: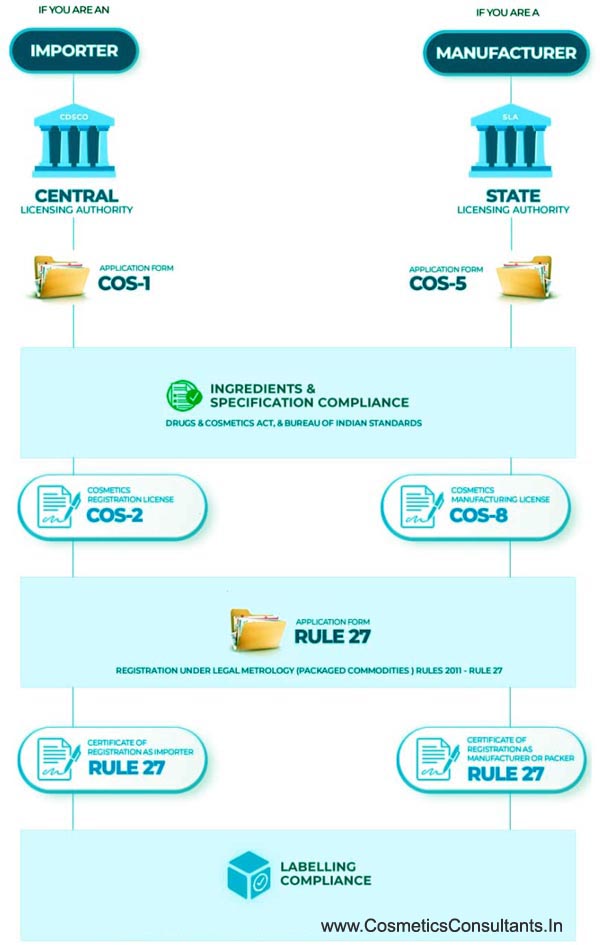 Compliance And Analysis For Evaluation
While registering as a cosmetics supplier in India, you need to ensure that your product is identified under the right categories, with the right components, and is compliant with regulations.
We can help you with product analysis, compliance, and categorization to ensure an easy and successful registration.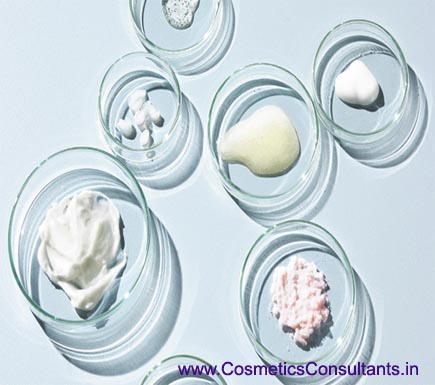 PRODUCT AND INGREDIENT ANALYSIS
The content of your product needs to comply with the Bureau of Indian Standards and Drugs & Cosmetic Rules, 1945. Specific guidelines are also available for inner and outer labelling, ingredients, and coloring. CliniExperts runs a check on all these requirements when analysing your product to ensure that it fits Indian regulatory guidelines.
PRODUCT CATEGORIZATION
Cosmetic as well as personal care products cover a wide range of categories. These are defined on the basis of the intended use of the product, the region where the product is applied and so on. The regulatory authority in India, has prepared the guidelines for import and registration in which they have laid down roughly 80 categories for cosmetic products. These range from skin care products, oral hygiene products, hair care products and nail care products etc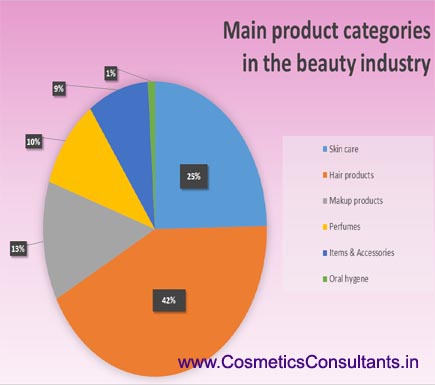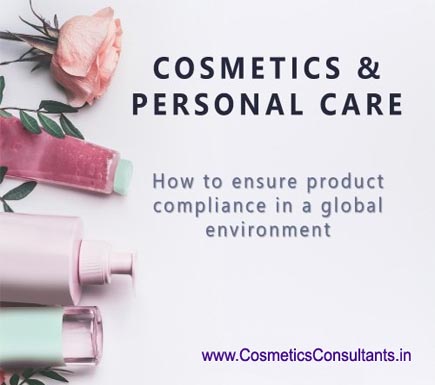 COMPLIANCE
Your product and all your documents should comply in every way to the regulatory guidelines. You need to comply with the labelling guidelines given by CDSCO as per the registered category of your product. We help you through the compliance procedures and ensure that you miss nothing when registering your product for exporting to India.
LABELLING
Various aspects of India specific labelling & mandatory declarations need to be followed on the product labels before the products are placed on the Indian Markets.Cosmetic Products have to follow the mandatory declarations on label requirements as per both the Drugs & Cosmetics Act as well as the Legal Metrology (PACKAGED COMMODITIES) Rules 2011.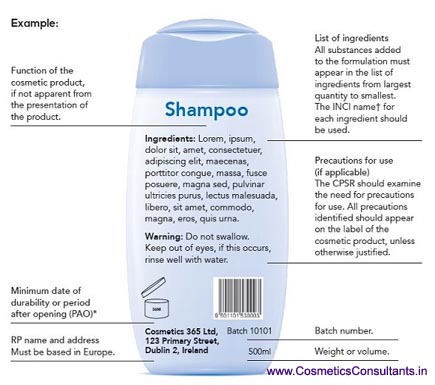 COSMETICS CONSULTANTS INDIA PTY – KNOWLEDGEABLE & RESOURCEFUL

Preparing regulatory documents is a time consuming and meticulous exercise. As an Importer or Brand Owner, you must be already engrossed in various business aspects prior to launch of a brand in India.

An incorrect understanding of how to apply for the Cosmetics Import Registration or if a mistake is made, it can lead to complete delay in business plan, overheads, financial planning issues as well as supply chain disruption.

We provide the foreign manufacturers or their Indian Agents our timely services of perfect Cosmetics Regulatory Compliances, Imports Registrations and Marketing Consultancy with unquestionable professional ethics and up-to-the-minute knowledge and resources.